news/upcoming events
New Job!!
Starting 8/16/2016, I will be joining Michigan State University, College of Music as an associate professor of clarinet.
---------------------------------------------
Trio Séléné's debut recording featuring Gabriel Fauré's Trio in d minor, Alexander von Zemlinsky's Trio in d minor, and a world premiere recording of Fernando Buide's Two Fragments for Bass Clarinet, Cello, and Piano, has been successfully funded through Hatchfund. We are working with Grammy award producer Blanton Alspaugh and it is currently in the editing phase. Stay tuned for the release date. Before then, you may see the video about this project here.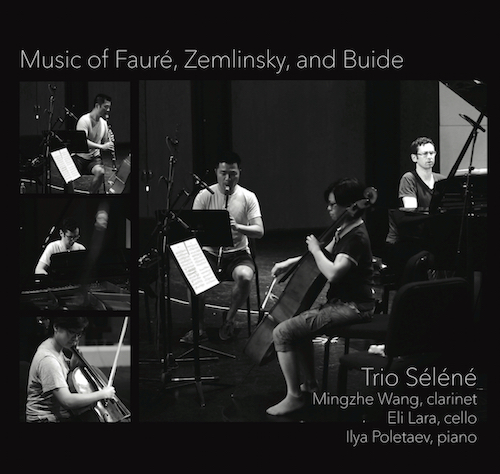 October 9, 2016: Michigan State University College of Music Clarinet Extravaganza. An all-day event featuring guest clarinetists Jonathan Gunn and Julia Heinen, and MSU clarinet faculty Guy Yehuda and Mingzhe Wang.
October 16, 2016 3-5pm: joint masterclass with Guy Yehuda - helping Spartan Youth Wind Symphony students prepare their repertoire.
October 26, 2016, 7:30PM: Recital featuring works by Mozart, Brahms, Elliott Carter, and George Gershwin, with pianist Zhihua Tang. MSU, Cook Recital Hall.
January 31, 2017, 7:30PM: Performing David Maslanka's Coming Home (from Desert Roads) with MSU Wind Symphony conducted by Kevin Sedatole. Wharton Center, East Lansing.
February 28, 2017, 7:30PM: Trio Séléné in concert. Clarkville Community Concert Association. Mabry Hall, APSU, Clarksville, TN.
March 1, 2017: Trio Séléné on Live From Studio C at WPLN. Nashville, TN.
March 2, 2017, 7:30PM: Trio Séléné in concert. St. Paul's Episcopal Church, Murfreesboro, TN.